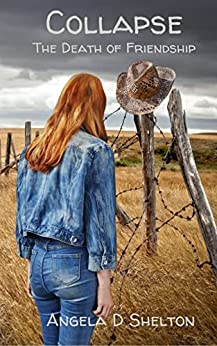 FICTION FRIDAY
COLLAPSE: THE DEATH OF FRIENDSHIP
BY ANGELA D. SHELTON
A REVIEW
Two Oaks Publishing, LLC (March 25, 2022)
Publication date ‏ : ‎ March 25, 2022
Language ‏ : ‎ English
Pages: 223
ABOUT COLLAPSE: THE DEATH OF FRIENDSHIP
The Bible says man cannot live on bread alone. But Dad doesn't seem to understand a girl needs friends to survive.
With little left of the world she grew up in, what more must one teenager give up to protect her family and their homestead?
On the verge of losing friendships forever, sixteen-year-old Jan Worthington decides never to trust people again. But when she rejects all strangers in a collapsing society, she must learn to be smart about outsiders before her family has to fight off the marauders headed their way.
MORE ABOUT COLLAPSE: THE DEATH OF FRIENDSHIP
In a collapsing society, former cheerleader Jan Worthington aches for the exciting—normal—life she's lost. But when she invites a young boy into their home to fill an empty heart once full of friends, her trust leads to the theft of the family's most valuable survival asset. Now, she can't trust anyone.
As their situation grows more perilous, her father decides it's time to protect what they have left. The guns come out, the traps get set, and Jan spurns all friendships to safeguard herself and her family.
When and who to depend on becomes harder to determine, so how will they defend themselves from the marauders headed their way if they are without friends? And what will it take for Jan to reopen her heart to trust?
ABOUT ANGELA D. SHELTON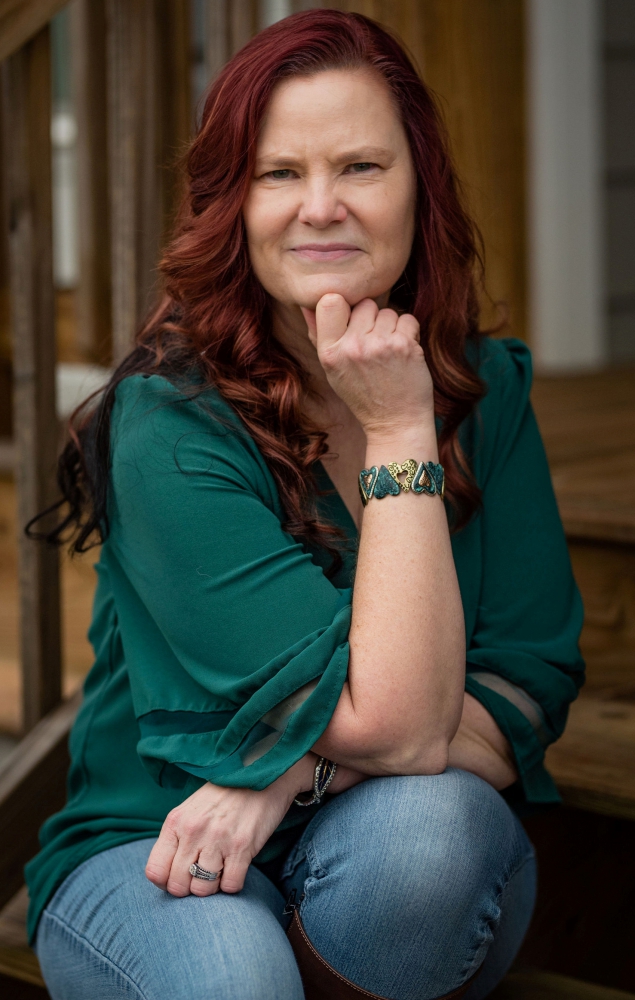 Introducing Angela D. Shelton, healthcare accountant during the workweek, farmer in the evenings and weekends, now moonlighting as an author of the new and upcoming Collapse novels.
Born and raised in Erie County, Pennsylvania, Angela moved to Georgia just seven short years ago where she added the title of farmer to her resume. She lives on Two Oaks Ranch with her husband, Tom, two huskies, a dozen chickens, and a herd of Angus cows. Faith and family are her most important assets in life and in her writing.
Calling on her experience on her farm in small-town Georgia, Angela also drew on her husband's military and law enforcement understanding, and her own healthcare connections to create her new series of books. The stories revolve around a small-town Georgia family who turn to farming just in the nick of time to be self-sufficient when the supply chains in the world collapse.
Ms. Shelton is a member of the Christian Indie Publishing Association, the American Christian Fiction Writers, and Word Weavers International. The second book in the series, Collapse: The Death of Honor will be available soon.
AUTHOR LINKS:
EMAIL: angeladshelton@outlook.com
Visit our farm at: http://www.twooaksranch.com
Check out my blog at: https://www.angeladshelton.com
MY REVIEW *****
I don't normally give a five-star rating, but felt I must for this book. The author has done a great job in bringing the reader into the struggles of a small-town farm when the economy collapses due to wide-scale shortages. With recent events, this scenario is a bit too possible! Faith and family remain a primary focus for the Worthington family. However, Jan struggles with trust after a boy she befriends steals the family truck. Can she learn to trust again? Her BFF's family has moved to the city in hopes of finding employment. Sixteen-year-old Jan finds her life disrupted as the family resorts to survival tactics in the face of threats to their farm and safety. When a father and daughter move nearby, Jan refuses to accept the teenage daughter as a friend. Once bitten …
Can faith and friendship survive the constant uncertainty?
After reading the preview for the next book in the series, I'm hooked.
I was given a copy of the book for my honest opinion.