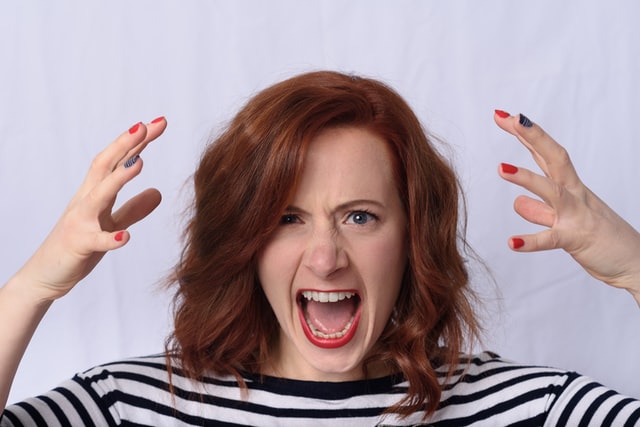 Photo by Julien L on Unsplash
TUESDAY'S TREASURE
(From Lessons Along the Way
A devotional book to be released August 2022)
He is our peace, even during shopping mishaps!
And the peace of God, which transcends all understanding, will guard your hearts and your minds in Christ Jesus (Philippians 4:7 NIV).
Normally, shopping invigorates me.
Not this day. Not when I started from a point of exhaustion.
With looming deadlines and a conference to prepare for, this might be my only opportunity to purchase needed items.
Hubs graciously went with me. Disinterested in women's clothes, he wandered. Only, I'd forgotten my phone. After making a couple of purchases, shoes and a sweater, and a mile later, I found him sitting patiently outside the store.
He volunteered to go back home and get my phone so we wouldn't waste any more time looking for each other. I continued shopping and happily found a different pair of shoes, just as comfortable, for half the price I'd paid in the previous store. Though my legs were ready to buckle, I traipsed back to the first store and was grateful for how sweetly and efficiently the clerk gave me a refund.
Hubs needed shoes as well, so I sent him into the shoe store while I went to a department store to look for slacks. Something told me I was too tired to go on, but I decided to soldier through. After trying on garments in an assortment of dressing rooms and lugging packages around, I bought two pair of slacks. The cashier was new. Remembering the kindness of the other clerks, I tried to be patient as we worked through rejected coupons and foibles of the over-taxed senior mind.
I reunited with Hubs at a bench outside the store.
I plopped down. "Let's go home."
He agreed.
I was more than glad to throw my purchases on my bed and collapse on a chair. I'd pulled out as much nice and patience as I could muster. After I caught my breath, I emptied by shopping bags and gasped in disbelief. No shoes! No! Can't be happening! I'm too tired for this!
Hubs brought me back to the mall. We retraced every step taken, left a card with every clerk and cash register where I'd been, and provided contact info at the mall lost and found. To no avail.
I'd like to say I immediately put the experience into the right perspective. First I was angry at my own stupidity and then I silently fumed to think someone took advantage of someone else's lost merchandise.
When I stopped at the shoe store, the clerk remembered me and expressed her displeasure that my lovely shoes may have been usurped. After a Holy Spirit rebuke, I finally calmed. "It's okay. What doesn't kill me, eventually goes into a book."
Remembering Romans 8:28, I said, "The Lord's got this, and he'll provide. My loss might be someone else's necessity met. He is the God of our oops and makes our crooked paths straight."
Over the next few days, we saved much more than the cost of the lost shoes in unexpected ways. Nor did the Lord leave me shoeless. I found another pair at a good price.
The incident reminded me how we never know when God will call on us to respond to disappointment or frustration brought on by our mental weariness. Perhaps he is giving us an opportunity to see his goodness and sovereignty … even over our mistakes. I'm glad he refocused my thoughts before I hurled toxic words at innocent folks.
He is our peace when we have none.
You will keep in perfect peace
those whose minds are steadfast
because they trust in you