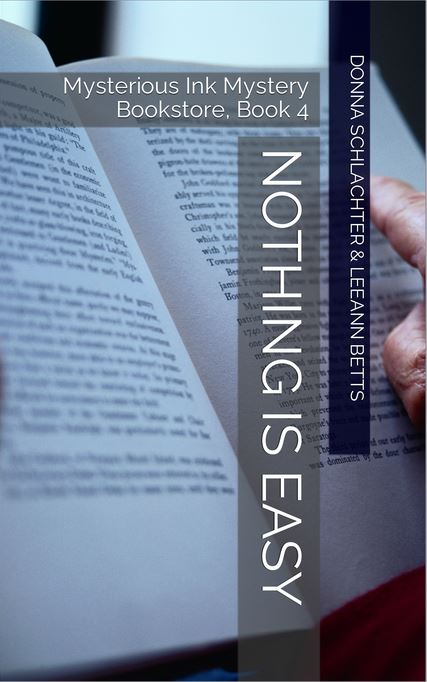 FICTION FRIDAY
A REVIEW
OF
NOTHING IS EASY
BY
DONNA SCHLACHTER/LEEANN BETTS
mystery/suspense
Publisher ‏ : ‎ PLS Bookworks (December 31, 2021)
Publication date ‏ : ‎ December 31, 2021
Language ‏ : ‎ English
Print length ‏ : ‎ 124 pages
THE STORY BEHIND THE STORY
As the fourth and final book in the "Mysterious Ink Mystery Bookstore" series, readers have followed Margie Hanson, the librarian turned bookstore owner, through murders and mysteries that are always connected to an old or rare mystery manuscript in some way.
In this book, Margie is suspected of not just one, but two—no, wait—three murders in the small real-life town of Edgewater, Colorado. Is somebody setting her up for a fall? Or is she merely a convenient patsy? Can Margie's faith—and her burgeoning love for Detective Ed from the town's police department—withstand all the doubt and questions?
MORE ABOUT NOTHING IS EASY
After Ed asks Margie to marry him, they both settle in for a quiet Christmas season. But when a series of murders mimics the books featured in her store Mystery event, Margie wonders who is out to get her? And is any of this linked to her application to expand her bookstore?
Ed doesn't want to believe Margie is involved in any of these murders, but if she's completely innocent, how could one person be at every murder scene? His heart says she's not involved, but the evidence shouts otherwise. If only they could identify the connection between Margie and the murders, they might be able to be one step ahead of the killer.
Nothing is easy…especially love and faith…where murder—and Margie—are involved
ABOUT DONNA SCHLACHTER (LEEANN BETTS)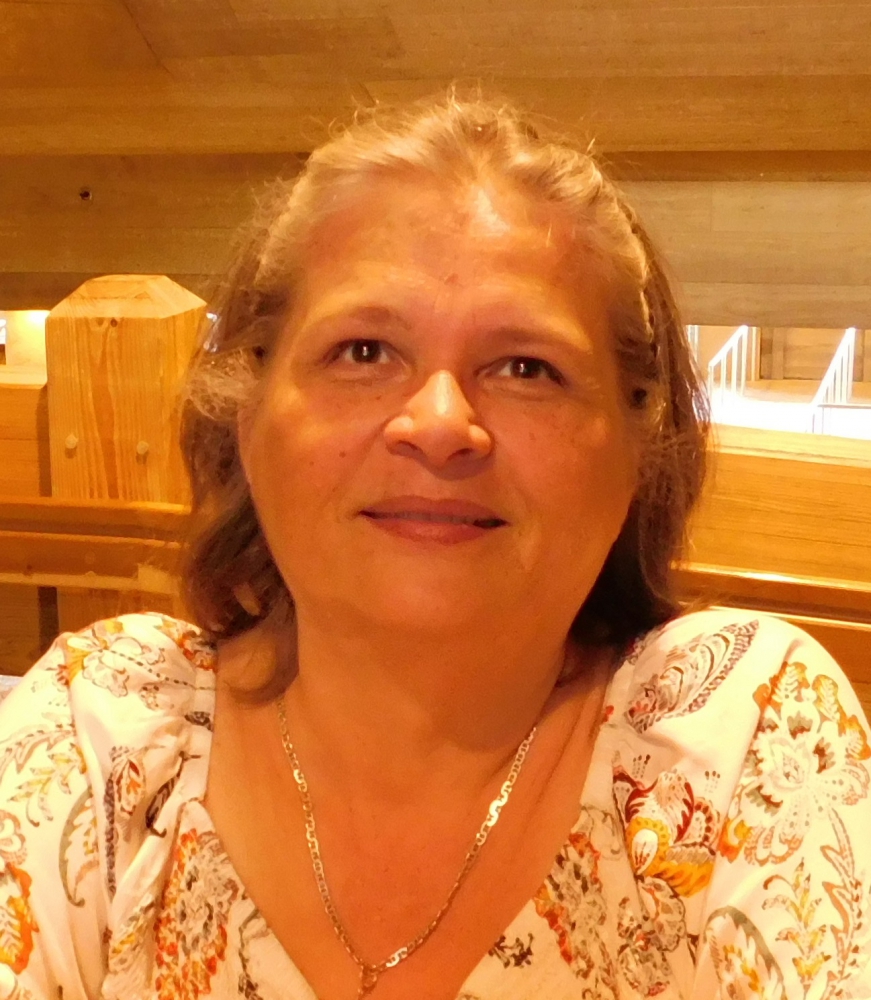 A hybrid author, Donna writes squeaky clean historical and contemporary suspense. She has been published 50 times in books; is a member of several writers groups; facilitates a critique group; teaches writing classes; ghostwrites; edits; and judges in writing contests. She loves history and research, traveling extensively for both.
Facebook: www.Facebook.com/DonnaschlachterAuthor
Books: Amazon: http://amzn.to/2ci5Xqq
MY REVIEW ****
I found the book fun to read. Schlachter has a gift for snarky and cute, and the dialogue was witty. I liked how she was able to present the point of view true to the character so that, as a reader, you felt you were inside that character's head. I thought the use of the murderer using the plot of the book to be clever as well. Sort of reminded me of Castle, how he became involved in solving murder mysteries after a deranged serial killer mimicked the murders of his books. The story is a quick read, not just because of the length but the excellent use of short paragraphs, not overdone with description, and a lot of dialogue. I recommend this book.