TUESDAY'S TREASURE
UNLEASH YOUR GOD-GIVEN HEALING
BY
GINNY DENT BRANT
A REVIEW
THE STORY BEHIND UNLEASH YOUR GOD-GIVEN HEALING
This is the book I never wanted to write. When first diagnosed with cancer, I kept quiet about my diagnosis not wanting to speak or write about it. When my oncologist ordered genetic testing because I had none of the eight risk factors for my cancer, it also was negative. This sent me on a quest to discover what caused a health nut to develop an aggressive and deadly cancer and what I could do to help my doctors to beat it and lessen the side effects of the treatments.
After thousands of hours of research, I uncovered important information that I did not know before. Many of my questions were answered. I discovered that we are all at high risk for cancer in this culture. And if we don't realize this and put a place of prevention in place, any one of us could be next. Not wanting anyone else to endure what I went through motivated me to put my findings into a simple-to-read format. With a clever analogy to "The Wizard of Oz," I reveal how this "Dorothy" got back home to a normal and healthy life.
MORE ABOUT UNLEASH YOUR GOD-GIVEN HEALING
Ginny Brant's cancer diagnosis sent her on a quest to discover what caused a health nut to contract a deadly and aggressive form of breast cancer. What she found may surprise and inspire you. Whether you're determined to prevent this deadly disease, survive it, or prevent its recurrence, this book pulls back the curtain on cancer and answers the question "What can I do to help my doctor beat this disease?" She challenges you to change what your doctor has no control over—your lifestyle and health habits.
Brant connects the dots between nutrition, lifestyle, integrative and conventional medicine, and biblical wisdom to reveal how your body was created with self-healing mechanisms that work optimally when you do your part. But you need to get back to the Garden of Eden—the basics in life. By implementing a few lifestyle changes, you can begin building your immune system while lowering your toxic load.
Learn how to enable your body to work as God intended, thereby unleashing your God-given healing!
ABOUT GINNY DENT BRANT
Ginny Dent Brant is a speaker and writer who grew up in the halls of power in Washington,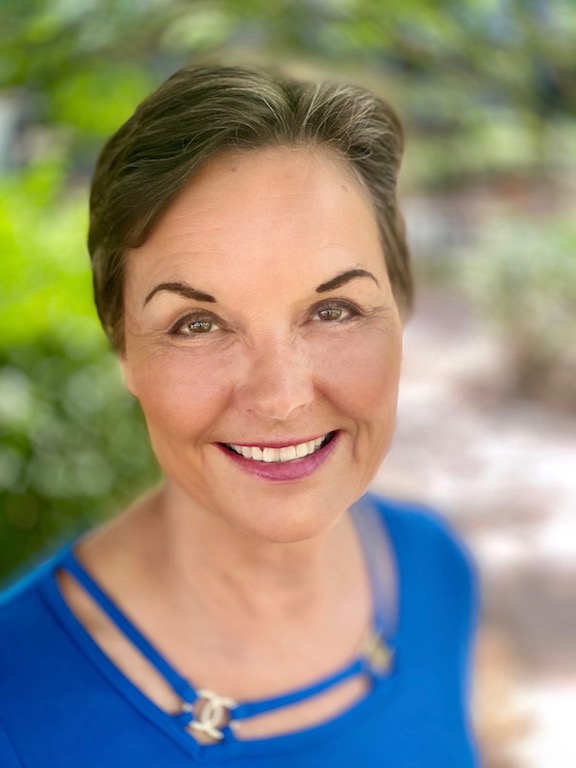 DC. She has battled cancer, ministered around the world, and served on the front lines of American culture as a counselor, educator, wellness advocate, and adjunct professor. Brant's award-winning book, Finding True Freedom: From the White House to the World, was endorsed by Chuck Colson and featured in many TV and media interviews. Her recent book, Unleash Your God-given Healing: Eight Steps to Prevent and Survive Cancer was written with commentary from an oncologist and medical researcher. It was recognized with a Golden Scrolls Award, named a Selah Award Finalist, chosen second place with a Director's Choice Award, recognized with a Lighthouse Recognition Award, and recently awarded the CAN (Christian Authors Network) Gold Marketing Award. Learn more about her cancer and wellness prevention blog at www.ginnybrant.com.
Facebook https://www.facebook.com/ginny.d.brant/
https://www.facebook.com/lifestylechangesbeatcancer
MY REVIEW *****
And I rarely offer a five-star rating. This book deserves even higher. Well-researched with scads of information and challenges to improve your lifestyle and help the reader minimize their risk of cancer or to help current cancer patients minimize the trauma of recovery and treatment. I also appreciated the scriptural attentiveness to encouraging healthier lifestyles. As a survivor of breast cancer myself, I was especially interested in reviewing this book. Like the author, I didn't fall into any risk categories and was completely blown away when I received the news I had an aggressive form of cancer. Like the author, I went through a lumpectomy and chemo but also had radiation since the odds were much better for me. I was not a candidate for hormone treatment. Fortunately, with an earlier diagnosis, I beat cancer. I wish I had the benefit of Ginny's research during the time I endured my cancer journey. But I am challenged to improve my odds of reoccurrence through better health choices. I've already pledged to more water intake and more daily exercise. These are things I can do. I highly recommend the book to anyone curious about cancer and how they can improve their health or minimize their risks.