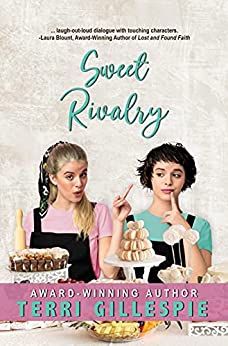 FICTION FRIDAY
A BOOK REVIEW
SWEET RIVALRY
BY
TERRI GILLESPIE

Publisher ‏ : ‎ Elk Lake Publishing, Inc. (September 27, 2021)
Publication date ‏ : ‎ September 27, 2021
GENRE: Christian Romance
AVERAGE RATING: Five Stars
ABOUT SWEET RIVALRY
Twin sisters are separated from their troubled mother. One sister, Sarah is raised in the sweet, warm Christian environment with her grandmother, helping her run their small-town bakery. The other sister, Raven is raised by her mother in crack houses.
Twenty years later, Sarah spots her sister Raven on a televised baking show. After the sisters are reunited, rivalries develop that may permanently separate them.
MORE ABOUT SWEET RIVALRY
Sweet Rivalry begins as an ordinary morning for Sarah Sweeting—watching her favorite baking show, "Cupcake Rivalry" while getting ready for work at her Granny's small-town bakery. All that changes when Sarah spots a contestant who looks like her, sounds like her, moves like her.
Was this her twin sister? The twin her mother ran away with twenty years ago? Were hers and Granny's prayers finally being answered?
When Granny confirms the shocking discovery, she suffers a heart attack.
On the west coast, Raven Souwers' morning began at a frenzied pace—incessant ringing phones and a Beverly Hills bakery full of customers. All because everyone wants to catch a glimpse of the "Cupcake Rivalry" contestants—Raven and her best friend, Will Durning.
But a phone call from an excited woman claiming to be Raven's long-lost sister—a sister Raven has no memory of—informs Raven that a grandmother she never knew was in the hospital.
The call changes the course of Raven's life and brings up the pain she thought she'd overcome.
Will Sarah and Raven finally be reunited, or will other rivalries separate them again?
ABOUT TERRI GILLEPSIE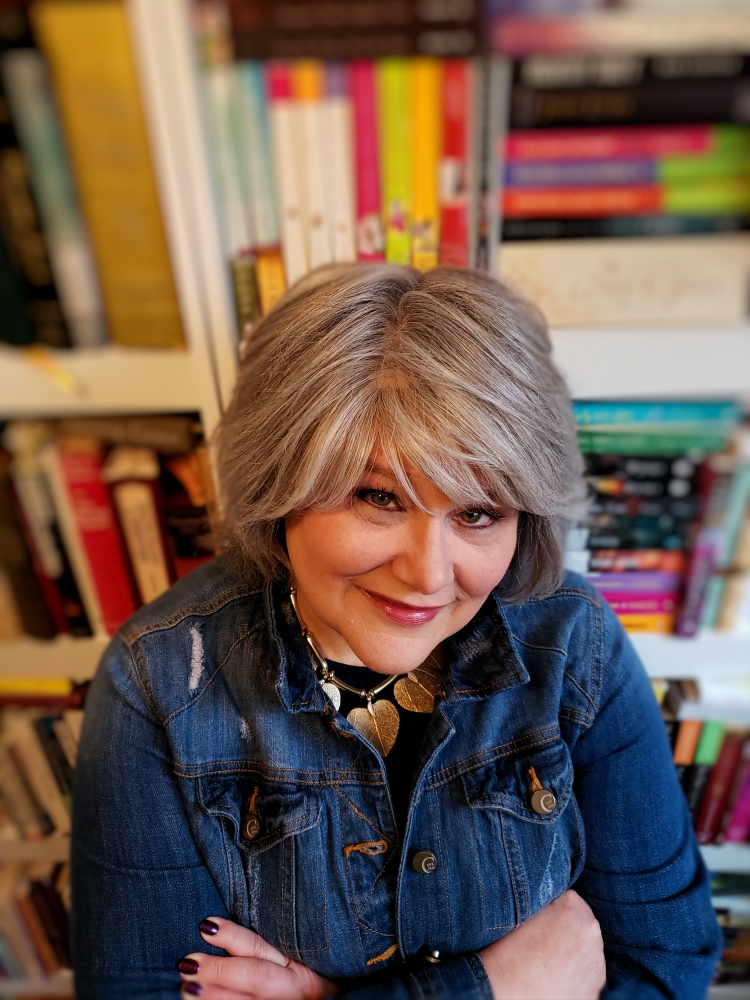 Award-winning author and beloved speaker, Terri Gillespie writes stories of faith and redemption to nurture women's souls. Her novels, devotionals, and blogs have drawn readers to hunger for a deeper relationship with their Heavenly Father.
Life is a journey. Terri lived in fear most of her life. Stories helped her see life through the lens of adventure and God's abiding love. Those stories changed her life. They empowered her to be brave. She hopes hers will do the same for you.
She is the author of critically-acclaimed Making Eye Contact with God, award-winning She Does Good Hair, CUT IT OUT!, Really Bad Hair Day, and award-winning, Sweet Rivalry.
Terri loves to keep in touch with her readers and has special goodies for her subscribers.
Her newsletters: https://authorterrigillespie.com/
BookBub: https://www.bookbub.com/authors/terri-gillespie-03735cb1-12a1-470f-8caa-467d4113919d
Her YouTube Channel gives insights into new books and interviews with bestselling and award-winning authors—who give away books!: https://www.youtube.com/channel/UC2iMKu7zt6wB4vmPKqsM7EA
Facebook: https://www.facebook.com/AuthorTerriGillespie
Twitter: https://twitter.com/TerriGMavens
Pinterest: https://www.pinterest.com/terrilgillespie
Instagram: https://www.instagram.com/terri.macalady.gillespie/
Goodreads: https://www.goodreads.com/author/show/2775460.Terri_Gillespie
MY REVIEW *****
As an Elk Lake author myself, my review might be somewhat biased. Truthfully, however, I enjoyed this book very much. Terri has a gift for characterization as the five principal characters seemed very believable. Even the conversion scenes were done according to how I believe the characters of Raven and Will would react to the truth of the gospel. That Raven took longer was true to the pain and past she had to overcome.
While the premise was unusual, one twin kidnapped and the other left behind, the basis for this was made clear later in the book. As a former social worker, I found Raven's character to be believable.
True to most romances, the outcome was predictable. However, how conflicts might be resolved held my interest as a reader. I appreciate the help provided at the end of the book for people dealing with addiction or families dealing with loved ones who suffer from addiction. I also appreciated the mouth-watering receipts Terri provides for the baking enthusiasts or those who just might want to try something different for the pallet. I think I might try the Dr. Pepper cupcakes!
I highly recommend this book, even if you are not a romance reader. The treatment of an adult who suffered neglect and abuse at the hands of a drug-addicted parent is well worth the study.