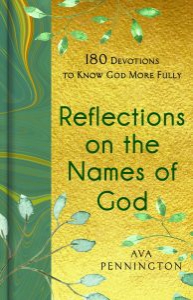 TUESDAY'S TREASURE
A REVIEW
REFLECTIONS ON THE NAMES OF GOD
BY
AVA PENNINGTON
REFLECTIONS ON THE NAMES OF GOD
GENRE: DEVOTIONAL N/F
BUY LINKS:
THE STORY BEHIND THE BOOK
Reflections on the Names of God: 180 Devotions to Know God More Fully
"Can you imagine what will happen if you spend time, day by day, focusing on your God and Father? May Ava's devotional drive you to His Word so you can search Him out for yourself." ~ Kay Arthur, Founder, Precept Ministries International
Reflections on the Names of God: 180 Devotions to Know God More Fully is an abridged gift book edition of the original one-year devotional, Daily Reflections on the Names of God.
This gift book contains a collection of devotions about the nature and ways of our awesome God. It includes sixty different names and attributes of God with three devotions for each one. Each set of three explores who God says He is, how this name or attribute changes us, and how this also changes our relationships.
MORE ABOUT REFLECTIONS ON THE NAMES OF GOD
Eternal God. God Almighty. The One Who Sees. Jealous. Merciful.

Every name God calls himself and every name his people called him holds clues to who he is, how he relates to his children, and the promises he has made--and kept.

This devotional offers you a wonderful opportunity to spend time each day getting to know God more intimately by exploring his names and attributes. Perfect for both new Christians and longtime believers, these life-changing devotions will help you discover something new about who God is, who you are, and how you relate to others. So come, settle down with this book, and know God more fully.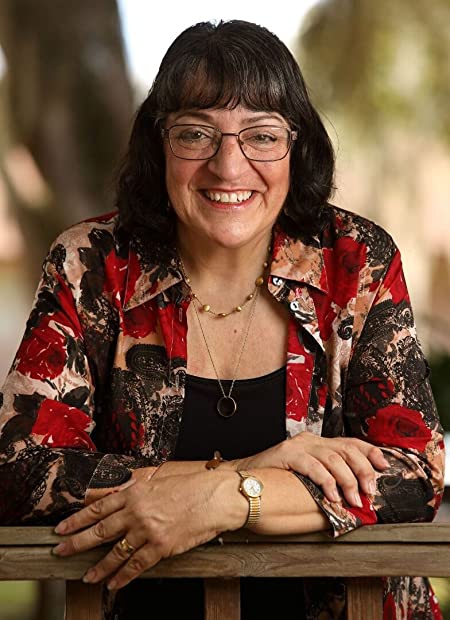 Ava Pennington is thoroughly enjoying her second career as an author, teacher, and speaker.
Originally from New York City, she left a twenty-year corporate career as a Human Resources executive. But don't call her retired! She now teaches a weekly, interdenominational Bible Study Fellowship (BSF) class of 300+ women from September through May.
Her newest book, Daily Reflections on the Names of God: A Devotional, is published by Revell and endorsed by Kay Arthur, founder of Precepts International.
Ava also writes for organizations such as Focus on the Family, Christianity Today, and Haven Ministries. She has been published in 30+ anthologies, including 25 Chicken Soup for the Soul books.
She has also co-authored two children's picture books, Do You Love Me More? and Will I See You Today?
Her training includes an Adult Bible Studies Certificate from Moody Bible Institute and an MBA in Executive Management from St. John's University.
If you're looking for a speaker, she delights in challenging audiences with relevant, enjoyable presentations to assist audiences in applying truth and deepening faith.
Please visit www.AvaWrites.com for more information.
FOLLOW AVA:
MY REVIEW ****
I was given a copy for my honest opinion.
This book would make a great gift for anyone on your list including yourself. I found Ava's explanation of the Hebrew, Greek, and English names of God to be not only educational but edifying as well. How much more we appreciate our Savior's interventions on our behalf as we learn what his name means. Ava takes sixty names and applies them to three sequential devotions. Each devotion comes with a Scripture reference, a prayer, and a challenge.
I liked that Ava did not just use the Old Testament names. Jesus said, "I am the way, the truth, and the life." He also said, "I am the Good Shepherd." Ava explores the New Testament names Christ gives for himself … which are by virtue of Jesus as the Incarnate Son … the same names for God. "I and the Father are One."
I recommend this book.