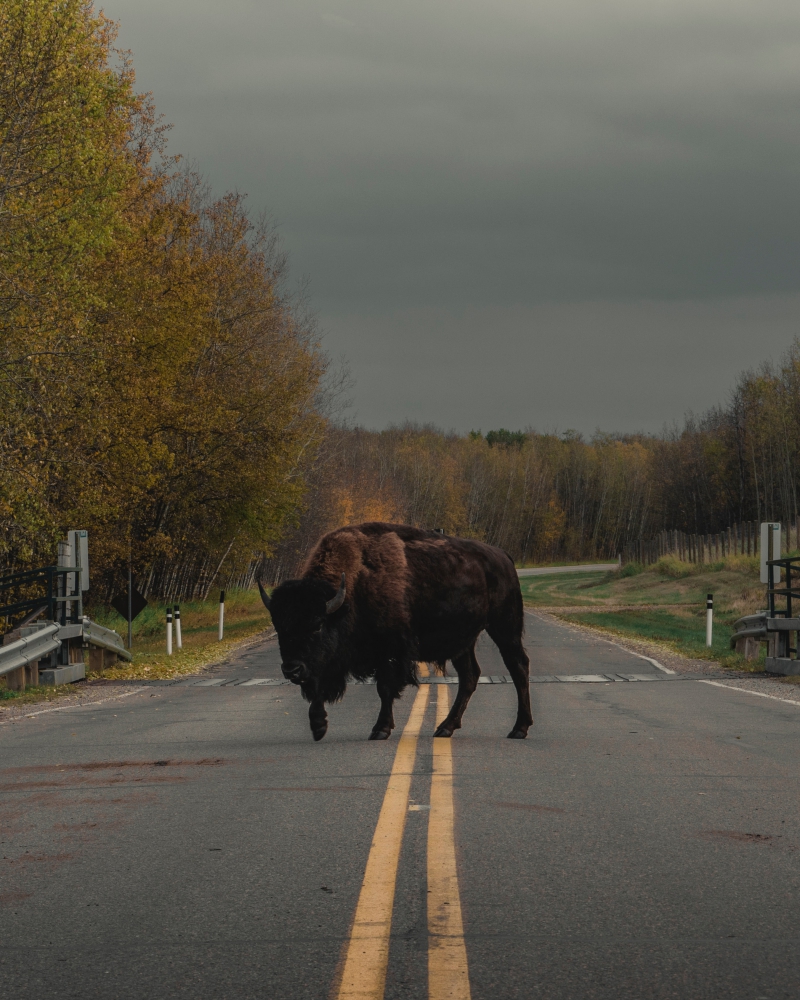 TUESDAY'S TREASURE
The hubs calls obstacles bumps in the road.
Merriam Webster defines them as
something that impedes progress or achievement.
Photo by Yann Allegre on Unsplash
Are obstacles bad? Or can they teach us something?
Author and speaker, Matthew Trinetti, (https://www.huffpost.com/entry/10-reasons-to-love-the-ob_b_5306521) in an article on the Huffpost blog, lists ten reasons why obstacles can actually be a good thing.

The ten reasons he gives were actually lifted from a book by Ryan Holiday, The Obstacle is the Way, a Wall Street Journal bestseller.

As I read his article, I asked myself, "Is this true for the Christian? Does God turn our obstacles into positive experiences?" If the world can see the value of whopping big monsters who get in the way of what we hope to achieve, how much more does God use those obstacles to shape us for his glory?

Obstacles Show Us Who We Really Are

Trinetti goes on to state that when we are in pain, the world will see our innermost being. We'll be split open for all to see. "Obstacles that force us to feel these things expose our core -- which can be scary if we don't like what we see."
Likewise, God reveals what we are made of … iron, clay, or junk filling? Emotions like heartache, loneliness, rejection will test us.
Search me, God, and know my heart; test me and know my anxious thoughts (Psalm 139:23 NIV)

Obstacles Instruct Us on What We Need to Do Next
Trinetti quotes Holiday, " …that which blocks our path actually presents a new path …" then adds, "especially those obstacles that hurt the most."
When we can't go in one direction, sometimes it is God's way of blocking us from a huge mistake, or he has another direction in mind. Just like Balaam's donkey. (Numbers 22). The animal saw the angel Balaam could not see and laid down, blocking Balaam from moving forward in the wrong direction. Eventually, the Lord opened Balaam's eyes and he too saw the angel.
Jesus answered, "I am the way and the truth and the life …" (John 14:6 NIV)
Obstacles Make us Tougher
Says Trinetti, "Obstacles give us a chance to practice courage -- the courage to improve our situation, our world, and ourselves."
I'm reminded of the old adage, "What does not kill me makes me stronger." Attributed to philosopher Friedrich Wilhelm Nietzsche
"But he knows the way that I take;
when he has tested me, I will come forth as gold"(Job 23:10 NIV)

Obstacles Help us Focus on What's Most Important

When faced with many difficulties, Trinetti says that we will zero on what is most important in life.

Christian author, David Barnon, writes in his compilation HOPE, "the future always looks bright when viewed through the wonder of God's promises."

And hope does not put us to shame, because God's love has been poured out into our hearts through the Holy Spirit, who has been given to us (Romans 5:5 NIV).

Obstacles Make Us More Creative

Trinetti quotes Holiday, "only by persisting and resisting can we learn what others were too impatient to be taught."

I like to play a lot of solitaire. Sometimes I find myself in what seems like an unwinnable conundrum. I have found, if I back up and start over, I will find a solution that had escaped me before. We can continually butt our heads against the proverbial wall or we can look for another route to our destination.

He has put within the human spirit the power of creative problem-solving. All we need to do is ask: If any of you lacks wisdom, you should ask God, who gives generously to all without finding fault, and it will be given to you (James 1:5 NIV).

Obstacles Help Us Find (or Define) Meaning in Our Lives

I'm reminded how the COVID pandemic, a huge obstacle to so many, also helped families become closer. Communities began to work together to try to meet the needs of those overcome by those obstacles. Churches found new ways of meeting together through online sources. We all discovered, what was most important. Love and family.

Finally, brothers and sisters, whatever is true, whatever is noble, whatever is right, whatever is pure, whatever is lovely, whatever is admirable—if anything is excellent or praiseworthy—think about such things (Philippians 4:8 NIV).

Obstacles Remind Us That the Deepest Meaning is Found Outside of Ourselves

Trinetti says that we don't think about our obstacles when we give attention to others.
In much the same way as finding meaning for our own lives, we begin to realize that the truest meaning … the most important reason to continue is beyond ourselves. For the Christian, we find our purpose through our relationship with the Lord.
Trust in the Lord with all your heart
and lean not on your own understanding;
6 in all your ways submit to him,
and he will make your paths straight
(Proverbs 3:5 -6 NIV).

Obstacles Give Us the Opportunity to Change Our Lives for the Better

A writer friend, Steve James, once told a room full of authors, "Whatever doesn't kill me, goes into a book." He further explained that some of his most embarrassing moments showed up in his novels.
In the parade of Faith Heroes, we are reminded that when God put those obstacles in their way, they eventually found something better. If they had been thinking of the country they had left, they would have had opportunity to return. Instead, they were longing for a better country—a heavenly one. Therefore God is not ashamed to be called their God, for he has prepared a city for them. (Hebrews 11:15 -16 NIV).

Obstacles Can Bring You Inner Peace

I am reminded of the frightened disciples upon the roaring sea. Jesus was asleep and they cried out, "Don't you care that we might perish?" Jesus calmed the troubled waters. Perhaps they met the obstacle of the storm to learn how Jesus turns our scariest fears to peace when we go to him. (Mark 4)

There are many storms that come our way: illness, natural disasters, financial upsets, and death … in which we have no control. But we can control our reaction to these things. We have God's assurance that he is our peace. Peace I leave with you; my peace I give you. I do not give to you as the world gives. Do not let your hearts be troubled and do not be afraid (John 14:27).
Obstacles Prepare Us for Death

According to Trinetti, "Death is the ultimate obstacle -- the single, inevitable, impossible elephant in the room which we will never conquer."
But in this he is wrong. We serve a God who has conquered the grave. He demonstrated victory over death through his own resurrection and bringing the dead back to life. We have the example of Lazarus (John 11) and Jairus's daughter (Mark 5) whom Jesus rose from the dead.
Where, O death, is your victory?
Where, O death, is your sting (1 Corinthians 15:55 NIV)

In conclusion
If God is for us, who can be against us? Armed with this knowledge, we can courageously grin back at our obstacles and indeed be grateful for them.

For I am convinced that neither death nor life, neither angels nor demons,[b] neither the present nor the future, nor any powers, 39 neither height nor depth, nor anything else in all creation, will be able to separate us from the love of God that is in Christ Jesus our Lord (Romans 8:38 – 39 NIV)