PLEASE WELCOME MY GUEST AUTHOR ZOE MCCARTHY
AND A LOOK AT HER NEWEST RELEASE
THE PUTTING GREEN WHISPER
TODAYS GUEST AND I ARE FEATURED IN A "LOST IN LOVE" ROMANCE BOX SET BY LIGHTHOUSE PUPBLISHING OF THE CAROLINAS. A GOOD DEAL … THREE BOOKS FOR ONE LOW PRICE.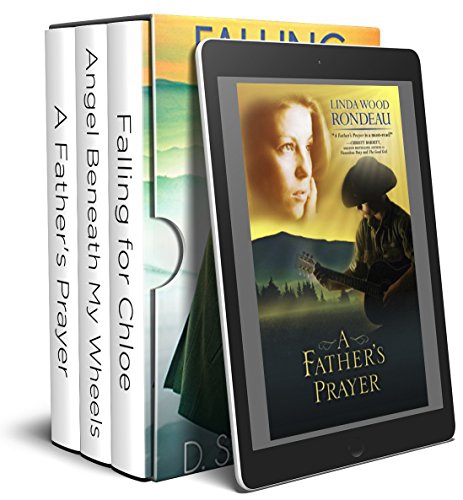 TELL OUR READERS ABOUT YOUR BOOK?
Book blurb for the Christian Contemporary Romance
Suddenly unemployed, Allie Masterson returns home to Cary, North Carolina where she caddies for her father on the PGA Seniors Tour. There, she encounters a man who possesses an alluring gift of reading the contours of the green. Fascinated with his uncanny ability, Allie is excited to meet the Green Whisperer—until she discovers that the easygoing caddy is actually Shoo Leonard, the boy who teased her relentlessly when they were kids. Despite Allie's reservations, when Shoo is faced with having to overcome a hand injury, she agrees to use her sport science degree to become his trainer...and then she falls for him.
Shoo Leonard is grateful to Allie for her singular determination to get him ready for the PGA tour, but he isn't ready for anything more. Still raw from a broken engagement and focused on his career, he's content to be her fist-bumping buddy…but then he falls for her.
What seems like a happily-ever-after on the horizon takes a turn when Allie decides she's become a distraction to Shoo's career. Is it time for her to step away or can The Putting Green Whisperer find the right words to make her stay?
Excerpt
The tall guy moved to each ball, studied the green's undulations, and then putted. Each ball sank home.
Who was this guy? He was like a dog whisperer possessing an eerie understanding of canines and their ways, except this guy could read the greens. The others were good, but Green Whisperer had a gift.
Engrossed in their play, the men hadn't noticed her, but, boy, she wanted to stride over and shake Green Whisperer's hand.
The golfers moved on toward the next tee.
As soon as their backs were to her, Allie rose and crept along the edge of the course, staying hidden as much as the trees allowed. If Green Whisperer borrowed a driver at the next tee, she'd get to see him drive. She had to know how far this guy's golfing miracle went.
Once the men reached the tee, Allie stopped, crouched behind a young holly tree, and peered over its prickly leaves.
Green Whisperer stood away from the other guys. While Orange Shorts executed a few practice swings, Green Whisperer bounced a golf ball off his putter head as if it were a rubber ball tethered to a paddle. Confidence oozed from everything he did.
Her foot cramped. Sheesh! Wouldn't popping up from behind the bush like a jack-in-the-box be a charming way to introduce herself? With fumbling fingers, she loosened her shoelaces. Biting her lip, she unfolded her leg behind her and stretched her toes toward her shin. The pain remained.
She stood and rocked her weight onto her toe. The cramp tightened. She hobbled farther into the woods and stamped her foot again and again. Once the muscle finally released its death grip, she skulked toward the holly tree, making sure she didn't stumble on her shoelaces.
The pock, pock, pock from Green Whisperer's ball against the putter ceased. She froze. Had her cramp-dance drawn his attention? She peeked over the tree.
Green Whisperer craned his neck in her direction. She dropped to a squat, her ponytail catching on holly leaves and bending a prickly branch against her face. She remained motionless and bore the pain.
Crack! Orange Short's drive.
The pocking sound resumed.
Leaf by leaf, Allie freed her hair from the holly tree. A berry dropped into her mouth. Yuck. Were holly berries poisonous? Thpwoo. She wiped her tongue on her sleeve.
The threesome completed their drives, collected their golf bags, and marched toward their fairway lies, the irons in their golf bags rattling. Green Whisperer rested his putter over his shoulder and followed, whistling an upbeat tune.
If only he'd borrowed a driver and hit a drive from the tee. Then she'd know if he was a stunner. She turned away from the retreating men and strode home through the woods.
How could she find out who Green Whisperer was?
If she wasn't careful, she could become a fan—a groupie. A chuckle percolated inside.
As if Allie Masterson could be anyone's groupie.
ABOUT ZOE
A full-time writer and speaker, Zoe M. McCarthy writes contemporary Christian romances involving tenderness and humor. She is the author of The Invisible Woman in a Red Dress, Gift of the Magpie, and Calculated Risk. Believing opposites distract, Zoe creates heroes and heroines who learn to embrace their differences. Zoe and her husband live in the Blue Ridge Mountains of Virginia.
WHERE CAN READERS FIND YOU?
Website and blog: and social media links: https://zoemmccarthy.com.
MORE BOOKS BY ZOE MCCARTHY