GUEST POST TODAY BY SALLY JO PITTS
For I am full of words and the spirit within compels me ~ Job 32:18
As a Christian writer, if you're like me, this scripture is fitting.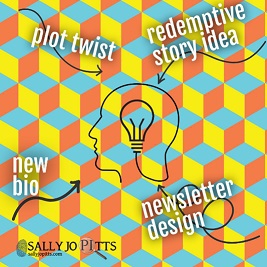 So how do we corral all those words and ideas?
I read in author A.M. Heath's newsletter that she had grouped her writing goals for the year in five categories: publication, new drafts, marketing, long-term projects, and Chelsea Michelle (a new pen name project). She addresses the next step in each category daily to manage the workload.
I was motivated to adapt the idea and share it.
My writing focus categories are Works in Progress, Newsletter/Blog, Social Media, and for Readers. I keep different color folders on my desk for each category. When an idea strikes, I have a place to put it. Works in progress and social media I deal with daily, Newsletter/blog monthly, For Readers is for idea gathering now and will become part of my website.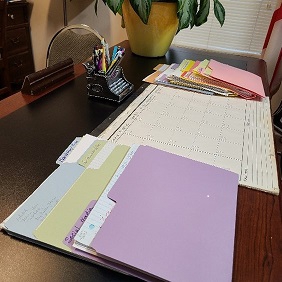 (Newsletter/blog, For Reader, Social Media folders on left; WIP folders on the right)
Organizing these projects into categories has been freeing and allowing me to be more in tune with a spiritual direction in my writing.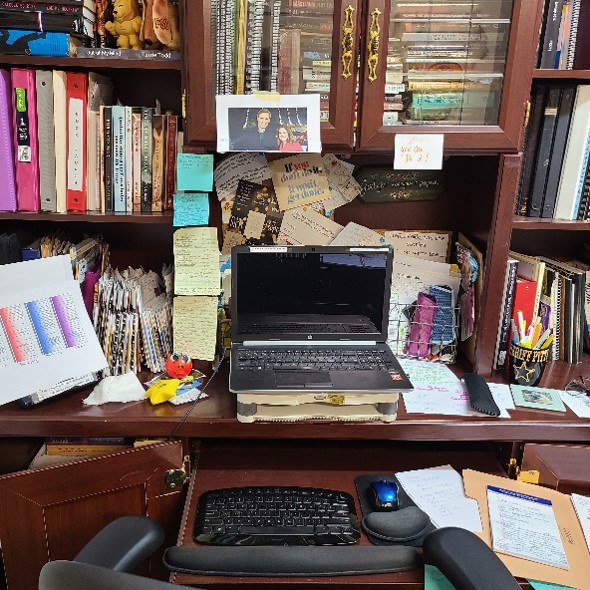 (My actual writing desk is behind the one pictured with the folders and does not look so neat but it's where the actual labor takes place.!)
Sally Jo Pitts brings a career as a private investigator, high school guidance counselor, and
teacher of family and consumer sciences to the fiction page. Tapping into her real-world experiences she writes what she likes to read, faith-based stories, steeped in the mysteries of life's relationships. She is the author of the Hamilton Harbor Legacy romance series and the Seasons of Mystery series. You can connect with her at www.sallyjopitts.com